Finally, Longer and Thicker Eyelashes...Without Extensions!
Get fuller lashes naturally in just 4-6 weeks, guaranteed!
Looking for eyes that POP? You'll fall in love with this #1 selling LASH SERUM - the hottest new way to upgrade your beauty routine!
You nourish your hair, skin and nails to promote growth and strength. Don't your LASHES deserve the same treatment?
Long and thick eyelashes are a sign of good health, and everyone likes to look healthy.
Our USA made eyelash growth serum strengthens, conditions, protects and repairs lashes with natural ingredients (including Vitamin E). It is shown to promote longer, fuller lashes in JUST 4-6 weeks! All with natural ingredients. 100% satisfaction guaranteed.
Only Purchase If You Want Longer, Thicker Eyelashes And Brows In An Incredibly Fast 4-6 Weeks!
Look At These Success Stories...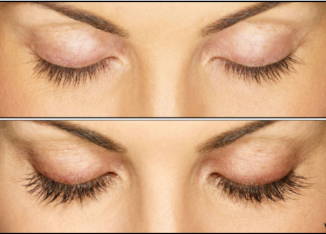 Amanda - "I absolutely love this eyelash growth serum. I was always blessed with great eyelashes, but they have really thinned over the last 4 or 5 years. Needless to say, I was thrilled to find this all natural product. It's easy to put on and YAY it really works."
Angel D - "Works. Great brush. Doesn't sting. I recently had extensions that wouldn't come off easily. I ended up losing half my volume from picking at them, and had to trim over half the length to get the glue off. So I was desperate. This grew it all back in 3 weeks."
Kay - "I have had my brows threaded and plucked for years. If anyone tells you it's healthy, they are lying. It thins your brow because it's cutting from the roots!!!! I have tried several serums with no results. Exfoliating plus conditioning daily with this serum I'm seeing results already after 1 week and I love it!!!"
AKStar - "I love this eyelash growth serum!! My lashes were so short and falling out postpartum and a few months of using this have brought them back so beautifully! With using it every night before bed for 2 months there is still over half a bottle left!"
You desire them...Now treat yourself to some lush lashes at this low price!

Eyelashes and brows thin out. No getting around that...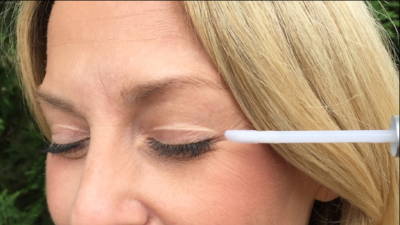 They thin out with age and stress
They disappear and break from mascara drying them out
Hair curlers can break eyelashes
Extensions and false lashes can rip out your natural lashes
What if you could nourish and stimulate your lash and brow growth?
Now you can strenghten and condition your lashes within the first few weeks and grow thicker and longer lashes. It even works on your eyebrows!
The natural ingredients in our serum aid in their growth and health.
The Vitamin E is an antioxidant that protects and repairs.
Simply apply to your upper lashes once daily using the applicator for fastest optimal results.
Here are 7 best practices to help you sustain your lashes in good health!
1) Remove your makeup every night
Remove your makeup every night. Wearing makeup can dry out your lashes, making them brittle and more likely to break or fall out. Be gentle while cleaning your eyelids and lashes. Use a gentle makeup remover for your eyes.
2) Follow up makeup removal with gentle cleanse
Follow up your makeup removal with a gentle facial cleanser. This will help remove any remaining oil.
3) It's okay to wear mascara but give your lashes a break
It's okay to wear mascara. But do give your lashes a break from mascara. Try to avoid wearing it every day. Wearing mascara every day can dry out your lashes and irritate your eyes, which can cause your lashes to break or even fall out.
4) Avoid waterproof mascara
Avoid waterproof mascara. Waterproof mascara not only dries out your lashes, but it is also more difficult to remove than non-waterproof formulas. The more you struggle to remove your mascara, the more likely you are to remove some eyelashes in the process.
5) Be careful with fake lashes and curlers
Be careful when using fake eyelashes and eyelash curlers. Both of these things involve pulling and placing pressure on your eyelashes that could cause them to fall out. If you must use an eyelash curler, be sure to only use it BEFORE applying mascara to your eyelashes. Using it on wet eyelashes increases the chances of the lashes adhering to the curler and tearing out.
6) Don't rub or pull on your lashes
Don't rub or pull on your lashes. Whether you're cleaning them or trying to get something out of your eye, avoid rubbing or pulling on your eyelashes, as doing so can cause them to break or fall out.
7) Use an eyelash serum to promote lash health
An eyelash growth serum nourishes your lashes and is an effective, easy and very inexpensive way to treat and condition your lashes on a daily basis. The sooner you start to treat your lashes, the less likely it will be that you will need expensive treatments and uncomfortable and annoying extensions on a recurring basis!
Listen to what these women on Instagram discovered...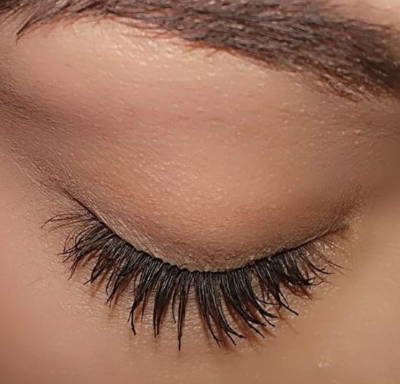 I've been using @stellar_skin_care's eyelash serum for about 2 weeks now and I'm so impressed with the difference in my lashes. I am wearing mascara in this picture, but it's not fiber mascara. I've recently started using it for my brows as well to help them fill out...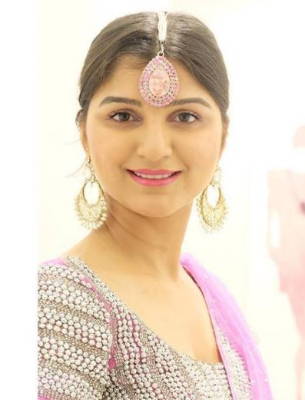 I wanted to share with you all about the results of @stellar_skin_care Eyelash Serum. I have been using it for over a month now and trust me, I can see how healthy and longer my eyelashes look. You can see I am not using any extensions or fake lashes. Totally recommend looking at this Eyelash Serum...
Don't Miss This Limited Time Sale...
Isn't It Time To Treat Your Lashes?
Feed your eyelashes, keep them healthy and help them grow with the unique ingredients found in this eyelash serum.
Use a product that is Made in the USA and made of natural ingredients.
Don't be fooled by the other brands that are known to change your eye color or cause dryness and swelling. Use the product with natural ingredients including Castrol Oil and Vitamin E!
Ingredients and Application Instuctions
Ingredients: Castor Oil, Glycerin, Fractionated Coconut Oil, Vitamin E, Panthenol, Phenoxyethanol, EDTA, Apple Stem Cell
 
Directions: Simply apply to upper lashes once or twice daily using the applicator for the fastest optimal results.
GET THE #1 NATURE INSPIRED, PRO-AGE SKIN CARE PRODUCT THAT GIVES BACK WITH EVERY PURCHASE
A portion of your purchase goes to support abused and battered women.
This Eyelash Growth Serum is very popular. Don't wait. Buy today while supplies last. And don't forget these make excellent birthday and holiday gifts for your friends and family. Order more than one and share the beautiful skin that only nature can provide.
Don't Miss This Limited Time Sale...
Frequently Asked Questions...
Question: Do you apply this only on the lashes or on the lash line?
Answer: Work the product through your upper and lower eyelashes with the wand. Begin at the base of your lash line and wiggle the wand in an upward motion to completely coat each eyelash. Blot the corner of your eye with a tissue after application to prevent any excess serum from spreading to other areas of your skin. Apply at night or let dry before applying mascara.
Question: Can I use mascara after applying this?
Answer: Yes, you can use mascara and our Eyelash Growth Serum. You will want to take all your eyelid makeup off before putting it on. Once applied, make sure it is dry before you apply mascara. You don't want to put it on over mascara because you won't receive the same concentration of the product. Often customers will decrease the application of mascara in time as the Eyelash Serum will make the lashes longer and thicker.
Question: How long will this product last?
Answer: It comes in a large 10 ml container. If you are serious about getting lash growth and you use it correctly and 2x/day, once in the morning and once at night on both eyes (lashes), top and bottom, and both eyebrows it should last 30 days. Those super-users that use it in this way report the best lash growth. If you use it less, it will last longer.