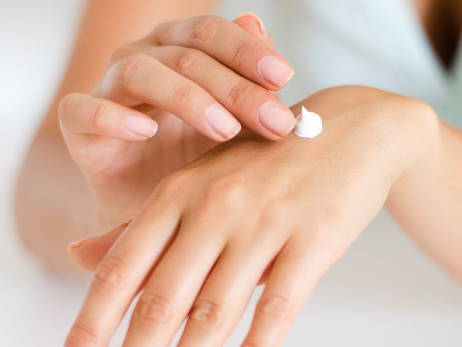 Science, Thinking and Biology:
Biohacking has become a popular term recently to describe the practice of using science, thinking and biology to upgrade and achieve an optimum state of self, in your mind, performance and health.
While the label may be new, the practice itself is recorded in ancient texts. From the early Egyptians to the alchemists of Europe. And the Taoists of China to the Native Indians of America. People have been "biohacking" throughout history in the quest of reaching a higher state of being.
So you may be asking, can we biohack our own skin to be exceptional – to achieve the ultimate complexion – without surgery? Can we change our skin type? Can we slow ageing down to crawl? Can we look great everyday without makeup? The answer to all of these is YES! We can show you how. And it's easier than you probably imagined.
Our mission is to help you feel better, look better, and live better using a proven blend of ancient knowledge and brand new technologies, tempered by research, science, and measured results from our customers, beauty experts and professionals.
From A Complexion Perspective:
Part of attaining a higher state of being - from a complexion perspective - means you must provide the body's innate ability to correct and heal itself with a wide ranging set of tools in the form of potent functional vitamins and minerals. Our beauty experts and professionals have spent years researching the right vitamins and minerals for you, added the correct ingredients to keep their potency from deteriorating, and have combined them to work synergistically within a formula people can afford the time and money to use.
The most common cause of failure of any skin biohack is ignorance of the rule which states that the success of EVERY skin program is determined by what you do at the beginning of the program and not by what you apply at the end. If you don't get the beginning right, what you apply at the end will be of little consequence to the result. It's not all about the moisturizer. Preparation requires far more than washing with soap and water or a cleanser.
And we know time is of the essence on a daily basis. So we biohacked the time challenge and created a viable solution for you . A biohack like this can only be found in nature. In any one of our skin care products you will find a unique combination of natures finest ingredients combined from years of research and ancient history. From the very first application, you will notice a distinct and immediate improvement in the texture and smoothness of the skin. The skin will be feel refreshed and hydrated. You will feel an improved even skin tone. And so much more.
Benefit from our biohacking now and let your skin refresh and rejuvenate in the knowledge of ancient civilizations and modern technologies!
Here Is Your Skin Care Biohack:
Keep it simple:
1) Wash your face with this gentle daily scrub...
2) Apply this Natural Vitamin C Serum
3) Apply this moisturizer to lock in the serum
Look at just some of the natural vitamins and minerals you just added to your routine in 3 easy steps!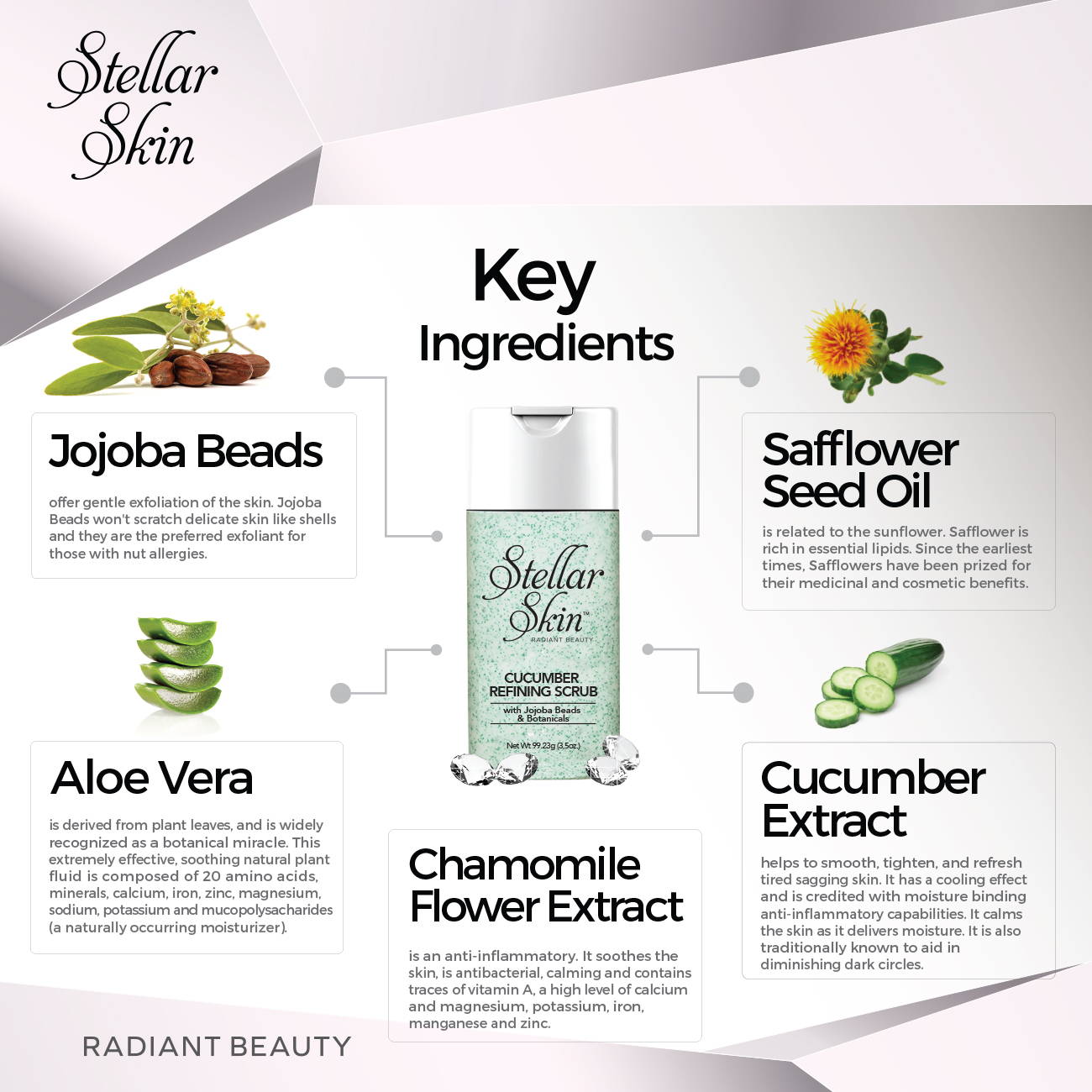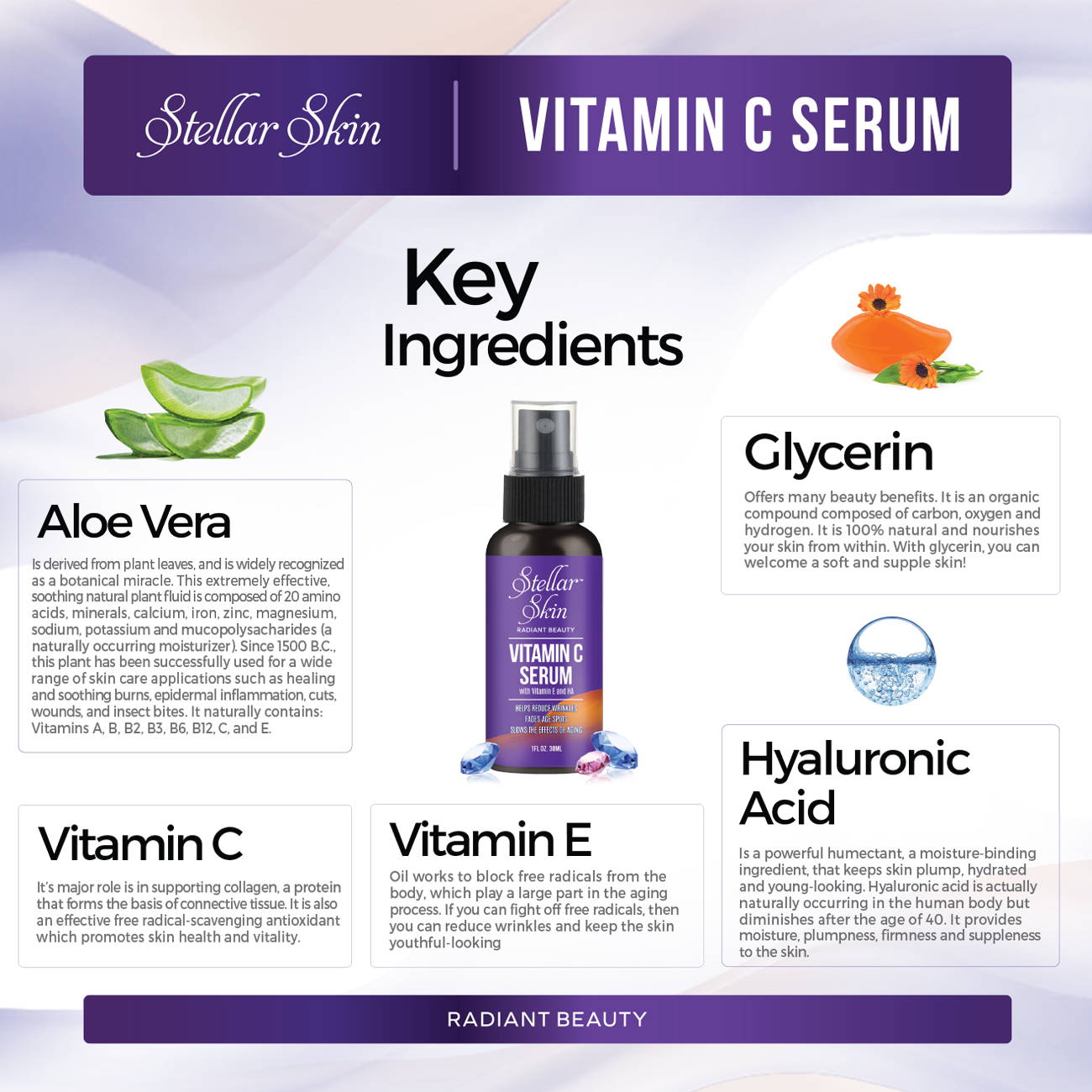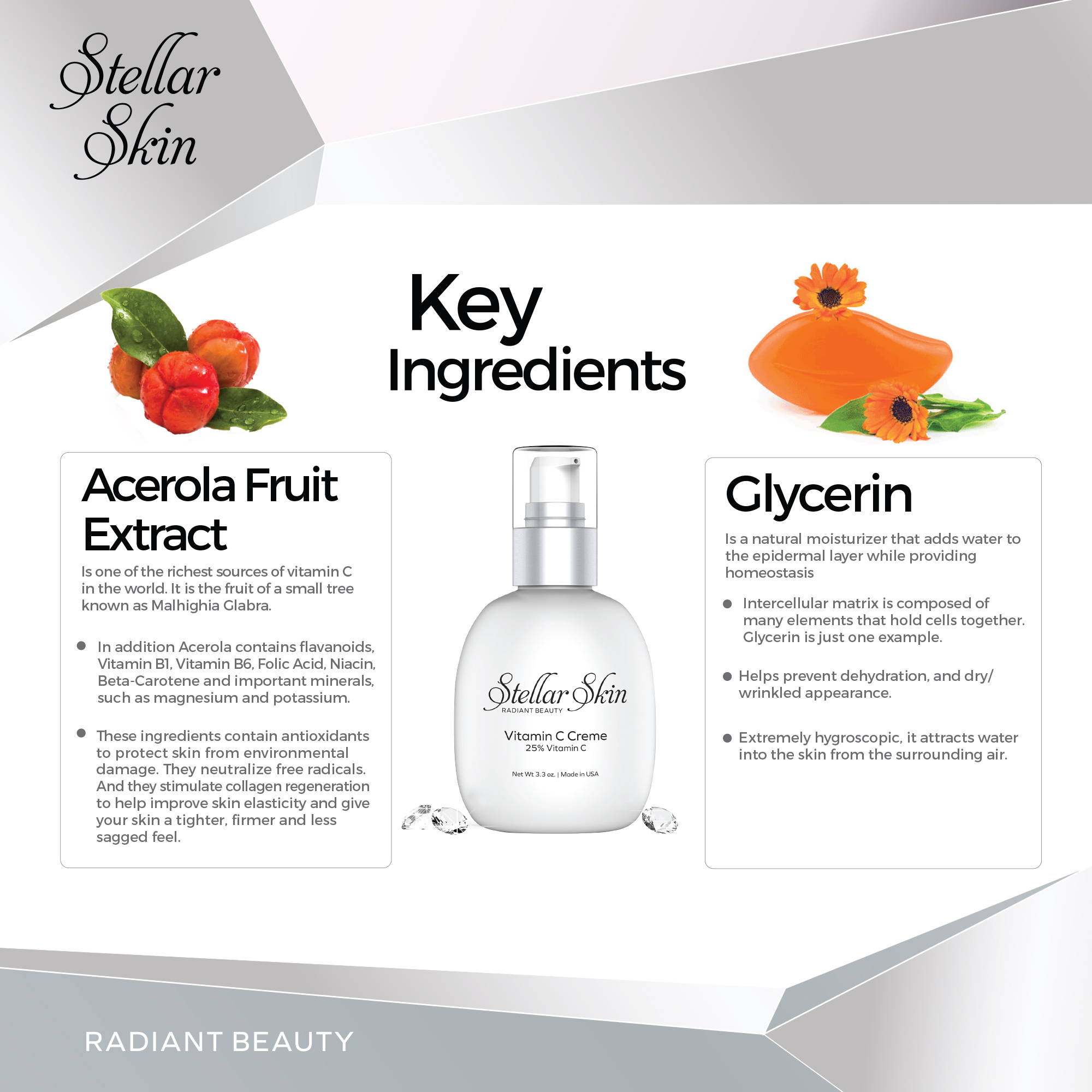 We biohacked a viable solution for you. A biohack like this can only be found with Stellar Skin. Try it and enjoy all nature has to offer and leverage ancient practices on your way to healthy and happier skin!


Love The Skin You're In...Embrace your Radiant Beauty!